To the Creative Women who Know that Art is the Best Way
to Promote Well-Being, Achieve Happiness
& Experience Bliss
JOIN ME IN ruby ALCHEMY - the only Watercolor Class THAT ACTUALLY HELPS YOU
CREATE STUNNING AND BEDAZZLING PAINTINGS YOU CAN BE PROUD OF BY USING

A

RELAXING AND MEDITATIVE PAINTING PROCESS

THAT LEAVES YOU
Because Painting Rubies with watercolors helps your body release happy hormones while allowing you to feel inspired, passionate, energized and brave to pursue your dreams!
Ruby Alchemy is a self paced online watercolor class with bite size instructional videos,
with classes that are designed to help you feel relaxed!
THE REAL REASON WHY
YOU NEED to join ruby alchemy
I might know a thing or two about feeling down and letting the bad days overtake my life. But my painting is one thing I can always rely on to bring me back to the sunlight. Without it, I'd be lost.
The reality is that most of us experience bad days, and feel stressed and tired, and we simply want to find a way to press the reset button to lift off any heavy burden we might be feeling on our chest or shoulders. We want to feel relaxed, happy, and light, right?
And not all of us want to go out for a walk, run and exercise…
If that's you, then I've got some good news.

I've put together a painting class to help you do just that - lift the heaviness of everyday stress and feel relaxed and happy by painting bedazzling ruby watercolors.
Rubies are aspirational and inspirational and painting rubies in watercolors helps you engage in a meditative process that allows you to feel centered, serene and joyful.
Empty space, drag to resize
PAINTING GEMSTONES IN WATERCOLORS IS THE PERFECT PRESCRIPTION AGAINST STRESS

&

RUBY ALCHEMY TAKES YOU ONE STEP AT A TIME TOWARDS IMPLEMENTING A DAILY ROUTINE THAT HELPS BRING BACK CALM AND JOY TO YOUR DAYS!
JOIN RUBY ALCHEMY today

Start Painting stunning watercolors while feeling relaxed and happy!
FOR JUST ONE PAYMENT OF

$297 $147

or 3 payments of $59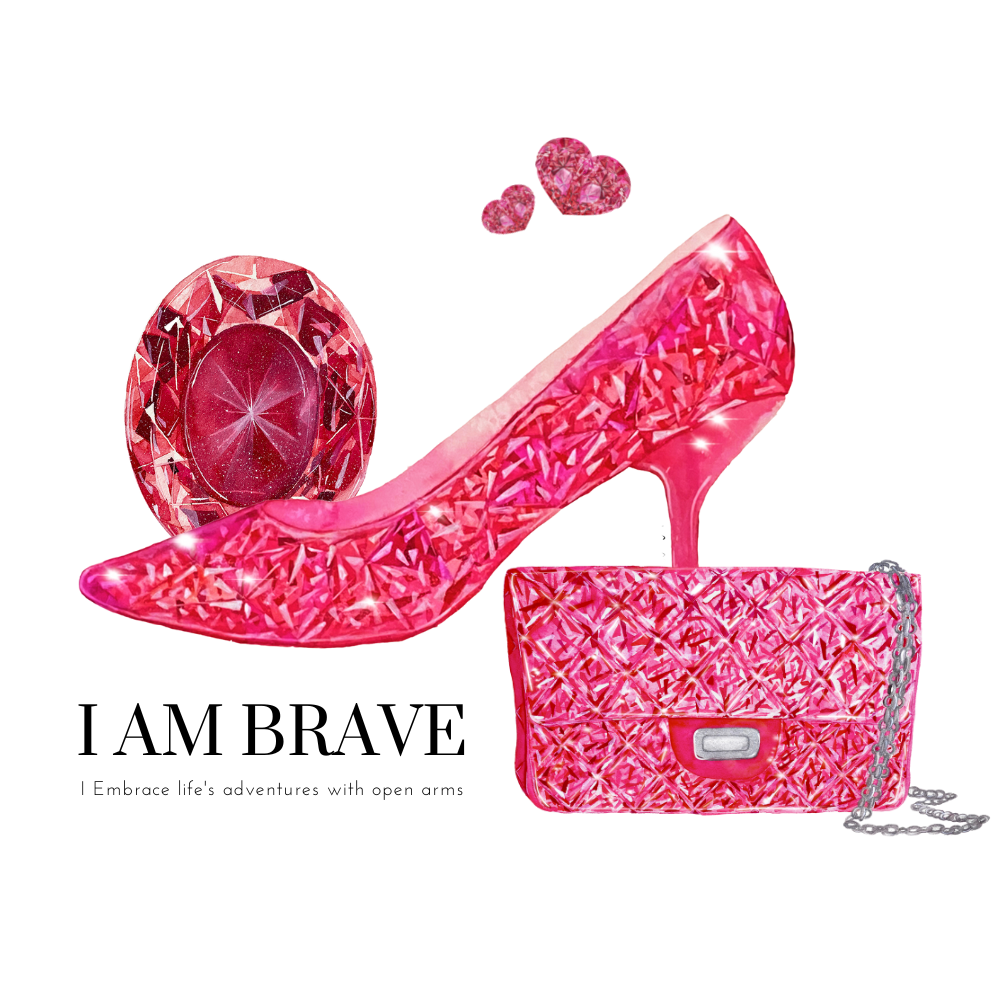 the only watercolor class that actually helps you create


STUNNING AND BEDAZZLING PAINTINGS of rubies


to bring you joy while using a meditative painting technique
THAT LEAVES YOU FEELING light and peaceful
Feel inspired by the properties of Rubies and discover the joy of meditative watercolor painting

Access ready-to-go templates that you can simply print out onto watercolor paper from your printer to take the overwhelm out of drawing and get straight into painting.

Learn about gemstone-specific painting technics that will help you feel relaxed.

Create a variety of ruby-themed paintings to adorn your own space or to give away to your loved ones.

Learn to integrate meanings and create affirmations with your paintings to create significant and meaningful works of art for yourself and your loved ones.

Gain personal access to me and a cohort of other creative women like you for support and feedback.

HAVE A WHOLE LOT OF FUN!
… because you deserve to create watercolor masterpieces you can be proud of while painting with bliss and jo

y!

AND CHECK OUT WHAT THESE STUDENTS HAD TO SAY ABOUT MY WATERCOLOR CLASSES
I was using trial and error before but now, thanks to Hannaa, I actually know what I want & how to get the paint to work with me for that desired effect.With my confidence growing I am ready to try new techniques and painting styles instead of feeling stuck & scared.
KAREN Watts
Joining Hannaa's Class on The Blooming Artist helped get amazing results with the techniques taught . I was able to obtain great results while feeling very relaxed. The whole process took me back to my youth! I would encourage everyone to just start and get inspired by Hannaa's course!
ROSI WEBER
I have never thought of myself as an artist, but after my recent experience with Hannaa's easy to follow, guided instructions throughout, I found watercolor painting relaxing and therapeutic. I loved learning the different techniques. It was a totally wonderful experience.
KAREN dawn
SEE WHAT'S WAITING FOR YOU INSIDE ONCE YOU JOIN …
Ruby Alchemy is delivered in the form of

pre-recorded videos

along with

drawing templates to take any overwhelm away

and make it easy for you to dive right in and get started.

When you join Ruby Alchemy you will

gain instant access to the foundational exercises

and straight away start learning why rubies are truly inspirational stones that are worth your attention and worth painting.

You will learn how to use a

step-by-step method to establish a daily painting habit using meditative painting techniques

that promise to

lift any pressure off you.
LEARN TO TURN PAINTING INTO MEDITATION
Establishing your meditative painting practice so that painting in watercolors develops into more than just creating amazing work, but also becomes this serene activity needed to take away daily stress.
Learn how to start your gemstones through easy-to-follow instructions, broken down into individual segments.

Discover the Magic of Watercolor paints through foundational painting techniques.

Master the gemstone-specific paint strokes that Turn Painting into Meditation.
LESSON 2
THE OVAL SHAPED RUBY
This lesson is a logical progression from learning the foundational painting techniques and paint strokes. This is when you will create your very first bedazzling ruby
Create a realistic-looking and bedazzling ruby.

Master the intricacies of light reflection and shadows that add depth to a painting.

ItemLearn how this exercise can help you paint countless other gemstones of any shape or color.
LESSON 3
THE RUBY RED SHOE
A favorite painting of mine, the Ruby Red Shoe is Inspired by Cinderella's glass slipper and Dorothy's Ruby Slippers (The Wizard of Oz).
This painting is an aspirational piece carrying the message "Are you ready to walk down the yellow brick road?". It is a metaphorical way of prompting you to feel brave to follow your path and your dreams.
Discover how to create very feminine paintings to embellish your personal space.

Learn how to incorporate the meaning of gemstones into a painting.

Pave your way to create more inspirational paintings for yourself or to gift to your loved ones.
Start Painting stunning watercolors while feeling relaxed and happy!
FOR JUST ONE PAYMENT OF

$297

$147
WHY AM I NOT CHARGING as much as I should for Ruby alchemy
Painting gemstones as a meditative practice combines 3 disciplines:
Watercolor Painting Lessons
Meditation Classes, and
The Creation of frame-worthy paintings.
In this scenario you could be paying as much as (if not more)
$400 for a meditation class?
$400 for an art class?
In Ruby Alchemy, you will have access to watercolor painting lessons where you learn to experience the magical properties of watercolors to create your very own stunning works of art while learning relaxation and meditation technics that you can apply for your entire life!
Plus you get the added benefit of
Watching the videos over and over, pausing, rewinding, fast forwarding - whatever you need to do really!
Watching now and painting later.
Painting while you watch.
Having considered all those benefits, Ruby Alchemy is a really invaluable asset to invest in for your well-being.
AND …
Putting a dollar amount on Ruby Alchemy is a difficult ask.
Should it be
$1000?
$700?
$500?
But then I thought about the program, and about you, and how it would be such an honor to bring you these benefits and magical feelings that come with painting watercolor rubies. And, I priced the class at $297.
However, as it is a brand new class and you would be the first cohort to go through it, I've decided to offer it exclusively at $147 for a limited time.


That's 50% OFF!
Yes! It is only $147
to Paint Bedazzling Magical Watercolor Rubies
while feeling Serene and Happy
At that price, I believe it's a no-brainer, especially given that you'll be saying
YES! to You, Your Well-being, Your Dreams, and being able to create watercolor paintings that you will be proud of while experiencing inner peace, happiness, and passion.
But here's the best part …You can rest easy knowing I've taken out ALL the risk from YOUR investment!
MY GUARANTEE TO YOU : there is no risk to you at all!
I have a 100% Money Back Guarantee for Ruby Alchemy.
This means that if you don't get what you came here for, I'll give you your money back 100%!
This basically means that you can come in, join the Class, follow the exercises, experience the breakthroughs with your painting skills
… and still ask for your money back!
Yes, that puts all the risk on me, and people could totally come in to rip me off. And you know what? I'm OK with that.
If that gives YOU peace of mind to pull the trigger and invest in yourself, your self-development, your happiness, and your well-being
… then I'm ok with that.
For this reason, I will give you a 14 days Money Back Guarantee.

Test Drive the program for 14 days. Go through everything inside the program, and if for whatever reason you don't feel like this was the best investment, simply email me at support@thebloomingartist.net, show me the work that you've done and let me know where it didn't work for you, and I'll gladly refund you
because
no one should be paying for something that doesn't work for them.
JOIN AMETHYST ALCHEMY today!
Start Painting stunning watercolors while feeling relaxed and happy!
FOR JUST ONE PAYMENT OF

$297

$147
AND I HAVE SOME EXTRA GOODIES FOR YOU ... JUST FOR FUN!
AND Extra Meditation Opportunities!

Create you very own Affirmation Card with

THE HEART SHAPED RUBY & Learn how to attach meaning to your work and even more emotional significance.
The heart signifies love and ruby signifies passion. So create a card for yourself to express your self love or for a loved one.

Paint a heart-shaped ruby and feel inspired by its meaning.

Transfer the feeling to your painting and create an affirmation.

Display this artwork in your personal space to live by your affirmation, or

Gift this piece to someone you love to help them with this affirmation.


Let's paint a Ruby Red Handbag just for the fun of creating a matching accessory for our shoe, and walk down your yellow brick road feeling empowered!
Feel inspired by the combined sense of empowerment that the Ruby Red Shoe and Ruby Red Bag provide.

Create a fun piece to add to your collection and display in your space.

Experience the same magical properties of watercolors and meditative painting technics.



Bonus Modules are accessible in day 15 of the course, after the refund period.
MEET your COACH & artist friend
Hi There!
I am Hannaa Adam, founder of the Blooming Artist, an online watercolor school to help creative women feel empowered to pursue their artistic dreams and start their art practice, just like I did.

I have been an artist for 6 years and the focus of my practice is to create art that inspires and tells a story of female empowerment through crystals, gems, and jewels.

In my experience, there is a very systematic way to grow painting skills and I want to show you the way so that



YOU TOO CAN BECOME A TALENTED WATERCOLOR ARTIST WHO CAN RELY ON THEIR ART TO LET GO OF THEIR STRESS


All you have to do is follow my STEP BY STEP Method and you'll be right on your way! I can't wait to meet you and talk about art and watercolors!
OK, LET'S RECAP
When you join RUBY ALCHEMY, you'll receive instant access to the foundational lessons and main painting modules and
Meditative watercolor painting technics that you can practice over and over to help you relax and offload the day's burden.

Ruby-themed projects that you can rely on to create empowerment in your life.

Gemstone inspiration to create more meaningful paintings for yourself or to gift.

Ready-to-go templates that you can use for painting to take the overwhelm out of drawing.


A SUPPORTIVE ONLINE COMMUNITY you can lean on for support and feedback.

Access to me, your teacher, to help you and answer your questions!


AND A WHOLE LOT OF PAINTING MAGIC AND PAINTING FUN!!
IT'S time to make a choice
You're probably here because you want to create stunning watercolor paintings and you want to use your time engaging in a creative activity to feel relaxed, peaceful, and joyful.
So Now It's the Time to Make One of Two Choices…
The first choice is to do nothing and that's totally fine. No judgment.
B
UT ... IF YOU CHOOSE YOU
If you already know that you want to access the countless benefits that watercolor painting will bring you …
Experience the magic of paint floating over water

Providing time out from everyday chaos

Slowing down your thoughts

Helping your clear your mind

AND

Providing you with serenity and bliss

ALL WHILE YOU'RE PAINTING STUNNING WATERCOLOR RUBY WORKS OF ART THAT YOU CAN FEEL PROUD OF!
YOU'RE READY TO BURST OUT OF YOUR PROTECTIVE BUBBLE

AND …

Join me inside Ruby Alchemy
Develop the right skills to create bedazzling watercolor paintings you can be proud of while generating inner peace, bliss, serenity, joy, happiness, and overall well-being.
But be quick because the enrollment period won't be forever and the investment of $147 is the lowest price this course will ever be. When I open it again, the price will be higher.
JOIN RUBY ALCHEMY today

Start Painting stunning watercolors while feeling relaxed and happy!
FOR JUST ONE PAYMENT OF

$297

$147
STILL NOT SURE?
Do you have a question you need answered?
here are some common questions i've been asked
If you don't see your question, please email support@thebloomingartist.net and I will get back to you personally.
1. I'm just getting started. I know nothing about watercolors but I love the look. Is this course right for me?
YES! Totally! This course is made FOR you! This is exactly where you need to be to paint in watercolors the right way and not waste any more time looking for tutorials online. And if you've dabbled in watercolors already then get ready to improve your skills tenfold! This will work for you too!
2. I am not good at drawing, how can I learn to paint when I can't even draw a straight line?
Well, you better believe it! You don't need to draw in this course! My view is that Painting and Drawing are 2 separate skills and they don't have to mix unless you want it to! So for this reason, I've done all the heavy lifting for you. I've drawn it all up and given you a template that you can simply print on Watercolor Paper from your home printer. SIMPLE!
3. I don't have a lot of time. How long will it take to complete this course?
This is ultimately up to you. I believe that if you spend an hour a day working on skill-building, you will walk away confident in your ability to start painting your very own watercolors. And if an hour a day feels overwhelming to add to your existing to-do list, think about this. Art is calming and art has the ability to create happiness in your day. Wouldn't you want to relax at the end of a hectic day doing the thing that you love and will provide you with peace, relaxation and joy?
4. I don't know what I need to buy before starting the course. Will I need any specific supplies? Can I use the supplies I already have?
I do provide a shopping list for your watercolor supplies, but I also always recommend starting with what you have first before buying anything else so you don't double up on supplies. So, if you have a different brand to what I recommend that's ok. However, it may be difficult for me to give you feedback on your project if you are using a different brand of paints to what I'm used to, particularly if you're getting results that you're unhappy with. Creating the best results with watercolor paint often just comes down to the supplies you're using. If you are unsure, please email me at support@thebloomingartist.net with SUPPLIES in the subject line and ask any questions you may have.
5. What can I expect when I enroll in Crystal Alchemy?
Once you've completed your enrolment, you will receive an email immediately to confirm your purchase and enrolment as well as an invitation to join our Members Only Facebook Group. You will then receive a separate email to grant you access to the course material.
6. If I don't like the course, can I get a refund?
I offer a 14-day, money-back guarantee. Try the program in its entirety and if you do not like your results at the end of the 14 days, please get in touch with me at support@thebloomingartist.net. Email me the work you've done and let me know where you stumbled and I will give you a full refund of your purchase.
7. How long do I have to access this course?
You will have lifetime access. All you have to do is log in to your member portal and Ruby Alchemy will be there!
8. Where can I go if I need extra help and support?
When you join you will also get invited to join a Members Only Private Facebook Group. This is where you can post your work and feel free to direct any questions at me. I will also invite you to join me live on Facebook so you can personally ask me anything.
JOIN AMETHYST ALCHEMY today!
Start Painting stunning watercolors while feeling relaxed and happy!
FOR JUST ONE PAYMENT OF

$297

$147
Guaranteed Security using one of the most advanced encrypted systems on the market.
The information in this page is being processed and encrypted securely using industry-leading encryption and fraud prevention tools.
Welcome to The Blooming Artist!
Are you ready to get rid of supply-overwhelm?

Get your Free Guide to Purchasing the right types of Paper Right Here!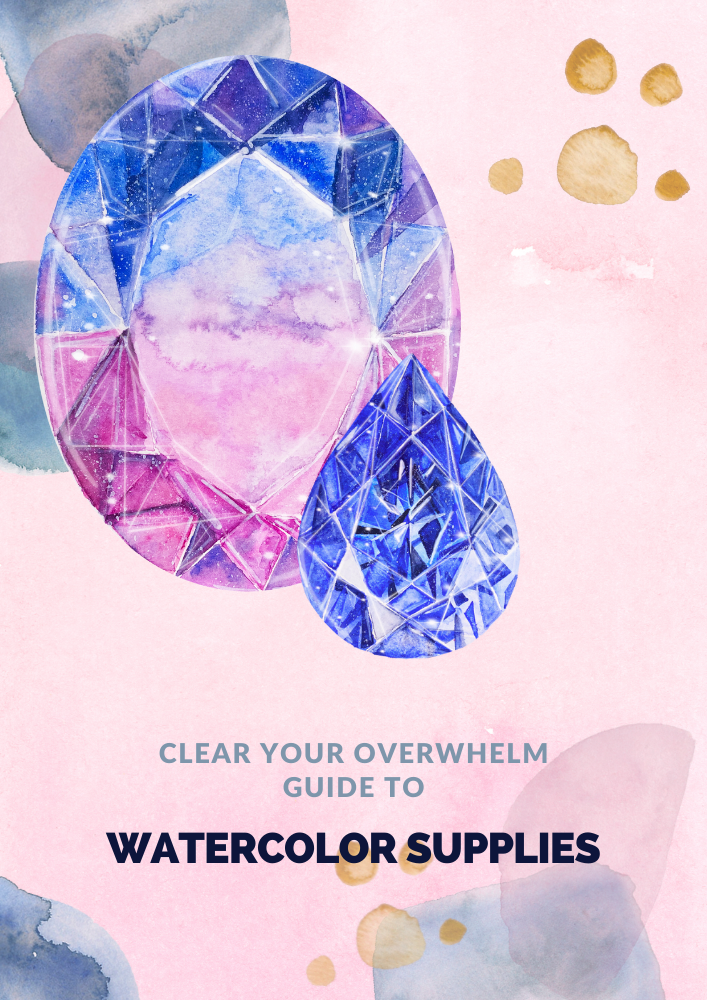 Created with