YAY! Your FREE Guide is on its way to your inbox!
Can't find it? Check the Spam Folder.
BEFORE YOU GO ...
JUST ONE MORE THING
FOR THE CREATIVE & ARTISTIC WOMAN IN YOU!
IF YOU ARE READY TO CONFIDENTLY PAINT BEDAZZLING and Mystical WATERCOLORs incorporating crystals ...
YOUR JOURNEY STARTS RIGHT HERE WITH
AMETHYST ALCHEMY
KIND WORDS BY OUR STUDENTS
Our students love our
approach to learning
I was using trial and error before but now, thanks to Hannaa, I actually know what I want & how to get the paint to work with me for that desired effect.With my confidence growing I am open to trying new techniques and painting styles instead of feeling stuck & scared.
KAREN Watts
Joining Hannaa's Class on The Blooming Artist helped get amazing results with the techniques taught . I was able to obtain great results while feeling very relaxed. The whole process took me back to my youth! I would encourage everyone to just start and get inspired by Hannaa's course!
ROSI WEBER
I have never thought of myself as an artist, but after my recent experience with Hannaa's easy to follow, guided instructions throughout, I found watercolor painting relaxing and therapeutic. I loved learning the different techniques. It was a totally wonderful experience.
KAREN dawn
THE REAL REASON WHY
YOU NEED AMETHYST ALCHEMY
Chances are you mostly want to find joy and peace of mind while painting, and you want to be successful at watercolors.
You want to create paintings that you
Feel Excited about and are Proud to Share
AND…
You Love the Idea of Painting Mystical Crystals and Gemstones
If you are already confident with watercolor painting, then
AMETHYST ALCHEMY
will help you renew your joy of painting with watercolors with techniques to paint Crystals and Gemstones. I designed and refined these techniques over several months in my daily practice of painting and want to share them with you in Amethyst Alchemy.
In Amethyst Alchemy you will (re)discover
the joys of watercolor painting by creating a dazzling painting of
Amethyst Crystals over a Night Sky,
Embellished with Whimsical Botanicals.
Amethysts are renowned for their All-Purpose, Powerful and Protective energies that help with keeping the mind calm.
Using the qualities of the Amethysts as inspiration, Amethyst Alchemy allows us to create a painting that is imbued with the magical qualities of watercolors, while we relax and generate calm in our life.
JOIN AMETHYST ALCHEMY today!
FOR JUST ONE PAYMENT OF

$147

$27
BUT…
You may be at a stage where you keep asking yourself these painful questions

"Why does my painting not look quite right?"
Or perhaps you're not even there yet and you're simply asking yourself:
What are the best supplies I need to get started successfully with watercolors?


In fact, can you think about which one of these questions plays the loudest and the most frequently in your head?

Why do my paintings look flat or dull?
Why can't I blend the colors in my background properly?
How can I become better at watercolors?
How can I make my paintings look more expressive and less like blobs of colors?
If you are facing any of these issues…
You don't need to worry, because I'm here to help you fix these problems

It's a common saying that


"You have to learn to walk before you can run"


The gradual process of working through the foundations of watercolor painting before moving on to more complex watercolor projects not only helps with skill-building but perhaps more importantly with building confidence. And with confidence comes improved abilities and improved mindsets so that the more complex paintings become a joy to tackle.
When you take responsibility for your own personal growth, you start learning from your mistakes and improve your approach, and eventually, you start feeling enlightened, blissful, and elated by the paintings you are able to create.
A Watercolor Painting Class to help you
Nail the Right Techniques you Need
to Paint Mesmerizing and Magical Watercolors
MODULE 1
You will dive right into the first process:
Discover how "Masking" helps create bedazzling paintings
MODULE 2
Get ready to be mesmerized by a beautifully blended sky background.
MODULES 3 & 4
Be ready for the next part of this Magical Process where you will be creating stunning gemstones with contrast and texture.

MODULE 5
Learn how to add finishing touches and embellishments to your painting.
FINALLY!
Unveil a very magical and mesmerizing painting that you will be proud to share with your friends and family.
JOIN AMETHYST ALCHEMY today!
FOR JUST ONE PAYMENT OF

$147

$27
What's included in Amethyst Alchemy?
All the features to create an enriching & (water)colorful journey
5 Pre-Recorded Videos
The Pre-recorded videos demonstrate the process and techniques for creating the painting including:
creating bedazzlement ,
creating mesmerizing textured backgrounds,
painting realistic watercolor amethysts
Printable Drawing Template
To take away any stress related to drawing (in case that's not your thing), I am including a printable template of the drawing that lets you recreate or trace my original drawing on your own watercolor.




Printable Video Transcripts
Printable transcripts provide additional visual support in addition to the audio from the video, where you can read the instructions and use them as a guide when you are painting without the video support.
Private Facebook Group
Recreate a social painting session by meeting other creative women just like you and make new friends within our Private Facebook Group. Use this group to also share your work, request feedback and ask any questions.
A Video in Real Time
Because the first 5 videos are fast-tracked so you 'don't have to watch paint dry', I am including this video in real time demonstrating step by step how I create the painting so that you can feel confident throughout the process and create your very own stunning painting.
When you join me in Amethyst Alchemy I guarantee that you will not only enjoy yourself, but you will walk away at the end feeling proud of yourself and your accomplishment.
… OR YOUR MONEY BACK
All you have to do is email me at support@thebloomingartist.net, show me the work that you've done and why you were not happy with it and I will send you a full refund with no questions asked.
WHY AM I NOT CHARGING $147 FOR THIS COURSE
Amethyst Alchemy is the foundation course for the rest of the watercolor painting journey. It is a course that not only sets you up for painting Crystals, Gems and Mystical Paintings, but the knowledge you will gain from this class will also help you paint a number of other subject matters such as landscapes, botanicals, animals, and many more.
I want this to be a no-brainer for you. I want you to be able to join a class, learn from it, grow your skills and go on to paint amazing paintings, for yourself, for your mental well-being, to offer to your family and your friends, or even to sell. And for this reason, I am offering you this class at a unique investment of $27.
Yes! It is only $27
To kickstart your artistic journey
When you've finally unlocked your creative potential through Amethyst Alchemy, imagine how many more paintings you will be able to paint all on your own, turning this small investment into a lifetime of possibilities for an artistic career.
SO, if you are ready to say yes to yourself and your creative journey then join me for this 5-day Challenge. Register by clicking the link below and I'll save you a spot. It's that easy.
JOIN AMETHYST ALCHEMY today!
FOR JUST ONE PAYMENT OF

$147

$27
EXTRA GOODIES FOR YOU FOR JOINING AMETHYST ALCHEMY
Because I want Amethyst Alchemy to be everything you need to feel confident going forward on your watercolor journey, I have included some beginner modules from my foundational watercolor class: Modern Watercolor Masterclass.
In these bonus modules, you will get access to:
Bonus Module Number 1 - Transparencies
Learn to play with your watercolor paints to create various levels of transparency to paint realistic bedazzling gemstones.
Bonus Module Number 2 - Wet on Wet
Discover the most magical watercolor painting technique of all, the Wet on Wet and paint a Montserrat leaf to improve your technique even further.
Bonus Module 3 - Rhythm and Precision
Create distinctions and increase the realism in your paintings with these techniques to create details.
Walk away knowing the EXACT STEPS to
CONFIDENTLY create dreamy watercolor paintings
that you can be PROUD OF!
MEET your COACH & artist friend
Hi There!
I am Hannaa Adam, founder of the Blooming Artist, an online watercolor school to help creative women feel empowered to pursue their artistic dreams and set their art practice, just like I did.

I have been an artist for 6 years and have been working as a watercolor artist and illustrator for about 3 years. The focus of my practice is to create art that inspires and tells a story of female empowerment through crystals, gems, and jewels.

In my experience, there is a very systematic way to grow painting skills and I want to show you the way so that



YOU TOO CAN BECOME A TALENTED WATERCOLOR ARTIST


All you have to do is follow my STEP BY STEP Method and you'll be right on your way!I can't wait to meet you and talk about art and watercolors!
OK, LET'S RECAP
When you join the Amethyst Alchemy, you'll be getting instant access to pre-recorded video lessons that are easy to follow so you can paint along in your own time. You will also get access to a Private Facebook Group where you can share your process and your painting at any time and you can ask for feedback and advice. So you will be receiving:

Pre-recorded painting videos to watch and follow along.

Access to a Private Facebook Group where you can meet other creative women, share your work and request feedback from me.

A printable drawing for you to copy or trace.

Transcripts from the videos.

A supportive online community

An

d Bonuses!
IT'S YOUR CHOICE
WILL YOU choose you and JOIN ME IN
AMETHYST ALCHEMY?
Will you come and join other creative women just like you in a supportive community to learn and grow together, or will you leave your dream on the backburner? Now is the time to make your choice.
IF YOU CHOOSE YOU


then come and join Amethyst Alchemy by clicking the link below
JOIN AMETHYST ALCHEMY today!
FOR JUST ONE PAYMENT OF

$147

$27
Guaranteed Security using one of the most advanced encrypted systems on the market.
The information in this page is being processed and encrypted securely using industry-leading encryption and fraud prevention tools.
Welcome to The Blooming Artist!
Are you ready to get rid of supply-overwhelm?

Get your Free Guide to Purchasing the right types of Paper Right Here!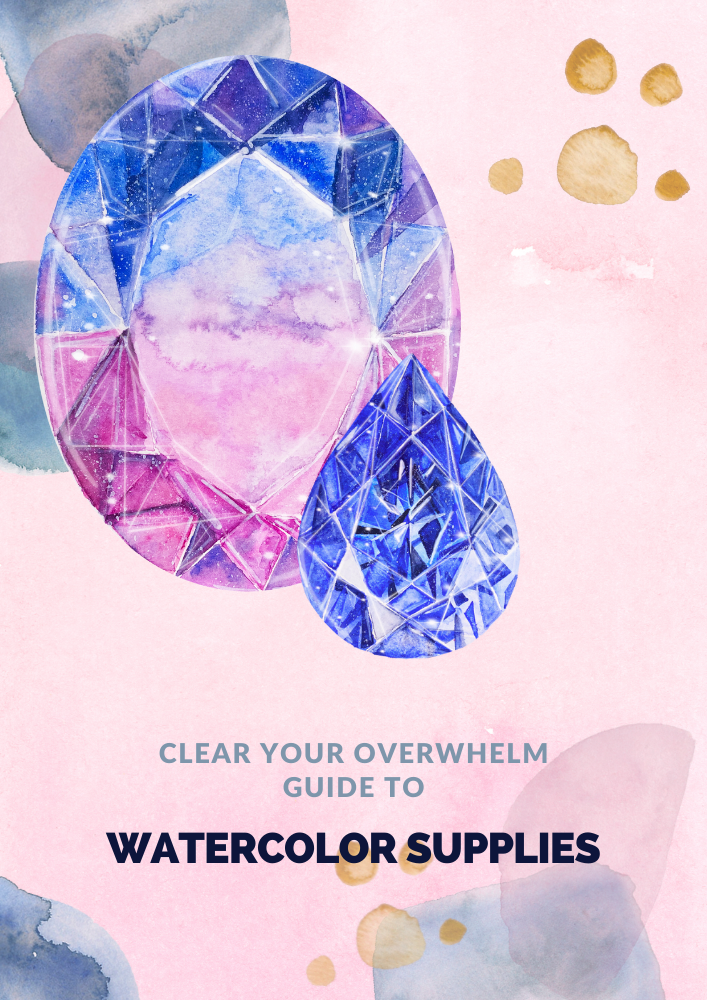 Created with