Art Classes for the Creative in You
Let Your Creativity
#Bloom | #Bloom | #Bloom | #Bloom
Are you drawn to watercolors but never tried it? Or perhaps you are already familiar but want to learn new techniques or improve your skills?
You are in the perfect place. The Blooming Artist was made for creatives like you who are enthusiastic about painting in watercolors and about ART.
There is so much learn and so much fun to be had! Jump onboard and let's do it together!
Amethyst Alchemy
5 Day Paint Party to help you Confidently Paint
Magical & Bedazzling
Watercolor Crystals and Gems


Ruby Alchemy
A Meditative Watercolor Class that helps achieve happiness and serenity by using the The Red Ruby as inspiration
Modern Watercolor Masterclass
Coming Soon
The beginning of your watercolor journey starts right here with some basic exercises to help you Confidently Create Stunning Paintings
Watercolor Alchemy
Coming Soon
A Membership to The Blooming Artist where each month you get access to two Watercolor Paintings Classes


The blooming artist is created by
Hannaa Adam
"Teaching creative women to reach their full potential through art and watercolor painting"
I am an artist and illustrator from Perth in Australia and have a passion for art, creativity and watercolors!
I just love the way that the paint dances on paper to settle create pure magic. Art has an empowering effect that can change life, and this is why I started the Blooming Artist - To help woment feel empowered through art and watercolors.
Always wondered how to get started creating stunning art to amaze everyone around you?
This new class is just what you need
Learn The Basics of Drawing
The materials, physicality, and fundamental of line and value are the three concepts that we start with during the first class, as well as in the rest of the courses.
Discover the Magic of Colors
You may find that using a set of tools designed specifically for the type of artwork you're intending to create will make the process a lot easier, allowing you to progress much faster without worrying about making mistakes. You'll be able to develop the confidence to take more risks in your work, which will ultimately result in a higher-quality final product.
Explore ways to put your ideas together
Artists often draw inspiration from a variety of sources and employ a variety of drawing techniques. However, one of the most important skills for artists to develop is the ability to draw from direct observation.
The materials, physicality, and fundamental of line and value are the three concepts that we start with during the first class, as well as in the rest of the courses.
Our students love us
I have never thought of myself as an artist, but with Hannaa's easy to follow, guided instructions, I found watercolor painting relaxing and therapeutic. I loved learning the different techniques. It was a totally wonderful experience.


Karen D.
Thanks to Hannaa I have discovered what I want to paint & how to paint it while achieving the desired effect I'm after.With my confidence growing I am open to trying new techniques and painting styles instead of feeling stuck & scared.


Karen W.
Joining Hannaa's Class on The Blooming Artist helped get amazing results with the techniques taught . I was able to obtain great results while feeling very relaxed. I would encourage everyone to just start and get inspired by Hannaa's course!


rosi
Never miss our news.
Subscribe Now!
Welcome to The Blooming Artist!
Are you ready to get rid of supply-overwhelm?

Get your Free Guide to Purchasing the right types of Paper Right Here!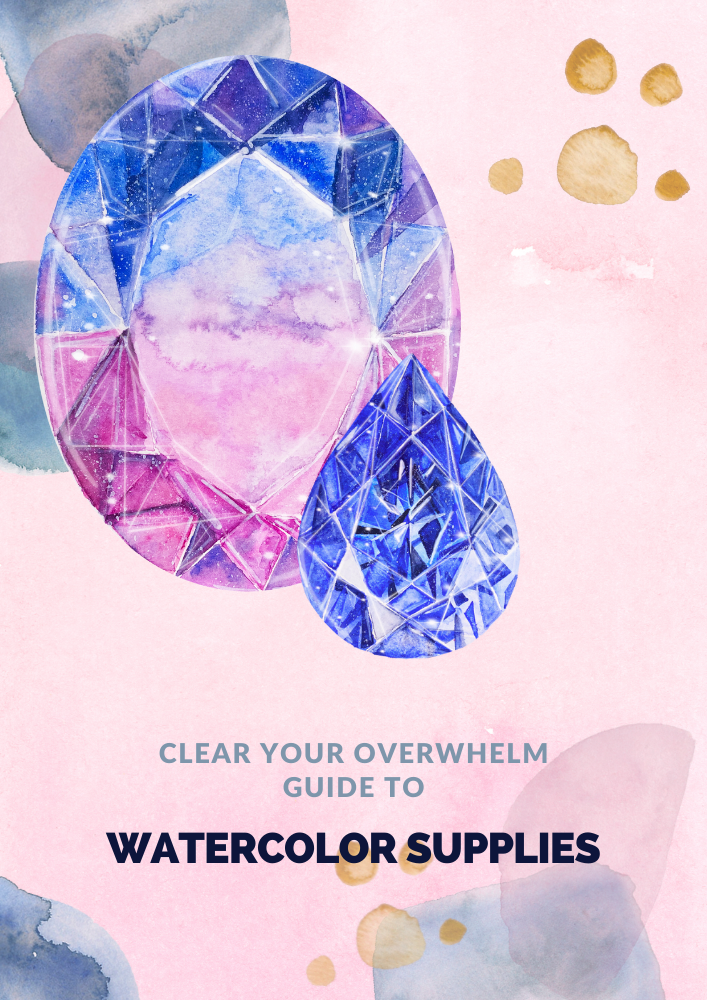 Created with